Today my board just didn't work. Turns out the remote was stuck in full brake/reverse. when paired it was sending a full reverse signal to the vesc. when unpaired back to neutral. pairing a different remote worked as expected.
opened it up and observed the red wire to the potentiometer had just failed.
glad this didn't fail this way while riding. it would have hard locked the brakes. and in current mode hard locked reverse.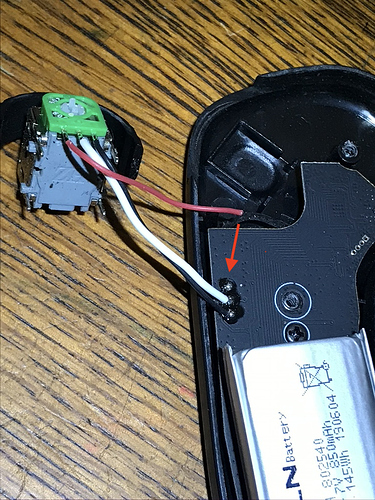 shakes my confidence in this remote though.
I will resolder it. wondering if I should hot glue it as well though i'm somewhat hesitant to make that mess.
EDIT for first post summary:
I think @rich had a solid observation later in the thread that with the wires routed wrong the thumb wheel can bump into them and wiggle them around which IMO would most certainly lead to eventual failure.
The correct fix is to reroute the wires and use better wires with higher strand count and to glue them in place to keep them wiggling to break point.