Hi everyone, my name is Morris. I'm from Taiwan.My English is poor.
The final version open pre-order. If you are interested, fill out the Google Form.

The Gears Drive Kit (one gearbox) is priced at 160usd + shipping Would take around 4~5 wks to make.
Recently I made a gearbox that uses spiral bevel gears to drive it
It is suitable for installing on Trucks of Calibre II and TorqueBoards and is compatible with 50XX or 63XX motors (8mm shaft) with ABEC wheel over 83mm
At first I used POM to make the shell for the gearbox.
Gears are also made using 3D printing

However, that effect is very unsatisfactory and the gear is damage
I changed the material of the shell later and used aluminum to make the shell
And change the gear to steel.

And colored the shell a little bit.

Finally, ask @sofu for permission to test this gearbox for me
She tested for me professionally and patiently, helping me find out all the problems in one fell swoop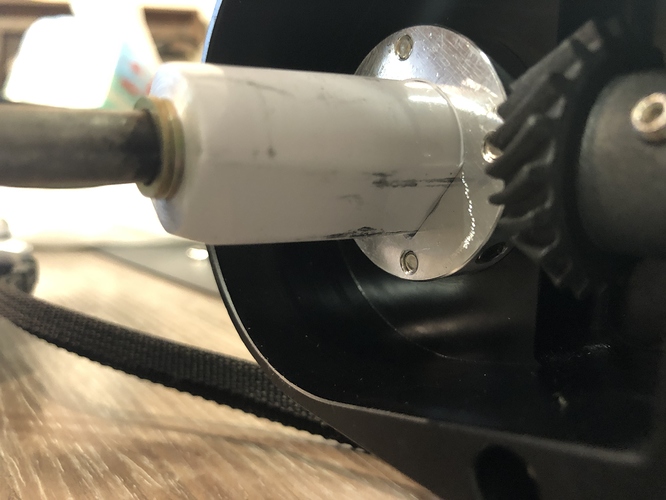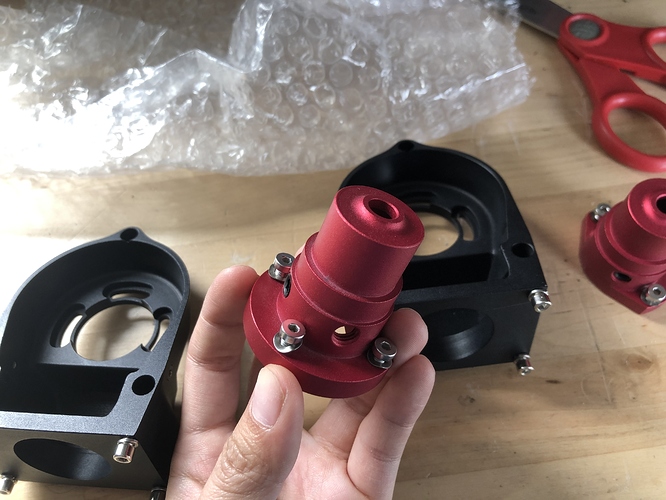 There are also many suggestions to make the gearbox better.


(Photo from @sofu)
Finally, She has been tested and improved many times before the gearbox can be finished smoothly.