Information about the drive
This thread has been a long time coming, and so has the testing…
TLDR
3GD means 3 gear drive - the drive has 3 gears…

2.42 ratio with options to adjust ratio easily.

$250 (dual drive) retail (comes with extra gears)

Possible budget 3GD with a 3d printed case

Modular of course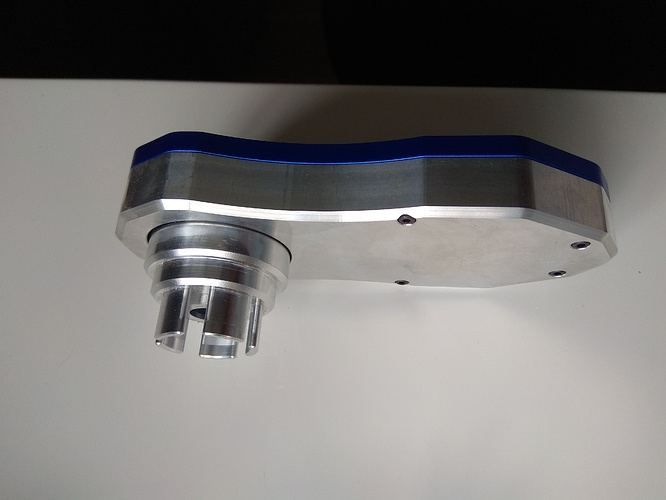 Material Selections and Technical Information
Information as it stands:
Gears
All gears are produced traditionally using a hobbing machine.
Driven Gear - C45 Steel
Idler - PA6 Nylon but also considering steel - with an integrated 6200-ZZ SKF Bearing
Motor gear - C45 Steel with 3x m3 grubscrews and keyway , one grubscrew above the keyway. 8mm bore
CNC Components
6061 T6 Aluminium:
Gearbox case
Gear plate
Wheel Adapters
Clamps
Sealing
V-Rings - Yet to decide what size.
Ratios
Current Ratio - 2.42 with adjustable ratios planned for the future (2.62,2.83)
Modularity
This drive was designed specifically for all types of street setups, I am working towards a drive that is compatible with all popular trucks and wheels on the market. These include:
Trucks
Surfrodz TKP
HexXL is in the works
Surfrodz RKP (pressfit clamp) - use 90mm shoulder bolts
TB 218mm - Clamp is being designed
Wheels - Compatible Wheels 78-110mm urethane wheels
ABEC Core

Kegel Core

Cobra Core - Venom Mach 1 Wheels 78mm 6.5mm clearance

Seismic Speed Vent Core - Ill be riding on this, likely that I am the only person who rides these wheels so keeping that part 3d printed for the time being.
I had fun making this GIF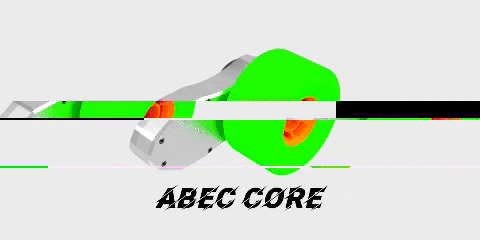 Pricing
Testing price $195 - I have already selected my testers right now (had a lot of PMs already about testing, it was hard to select 4 other people to test. @mmaner was obviously my first choice
$250 Retail
Full drive with no compromises on quality, aluminium case and 2 spare idler gears in case any break
Options to make a budget version for the futur
My plan is to supply gears drives with extra gears, so spare idlers in this case.
FAQs
How wide is this damn thing?
Around the same width as a 15mm belt drive, with plans to save a few mm in the future
Can replacement gears be purchased
Yes of course
Anodising options?
Likely that I will keep the whole thing black. Testing units will be raw for the most part.
Benefits of the 3GD
Wheel clearance - You are given the opportunity to use smallers wheels or have better wheel clearance, something you cannot achieve with other 2 gear urethane drives
TB 110ms 22mm~
107mms 20.5mm~
85mm wheels 10mm~
97mm wheels 15.5mm~
You can mount these drives as you would with a belt drive, as narrow as you want and in either direction. Something that cannot be done with other gear drives on the market because of motors colliding with kingpins and bushing seats.

Theory - The idler acts like fuse - more to be explained later
Drawbacks of the 3GD?
Additional parts that are prone to failure

Higher cost
Can this work with Bergmeisters or other pneumatics? -
Yes but the ratio might not be ideal, I'd refer you to my all terrain gear drive instead. I will make a thread for that too.
Pictures
The mounting plate
The case
Clamps - Pressfit Surf Rodz, two grub screws for additional security, especially for TKP
Gears
Insta
To do list
Design a nice TKP and Caliber 218mm clamp

Machine Kegel adapters

Try out different seals

Ride the damn thing - I will be riding with a 10S2P 30T , 177MM TKP, Seismic Speed Vent, Single SK3 6374 140KV

Try out different materials for the idler

Play around with different types of fastners