My second build. I wanted something small, portable and more maneuverable than my 40mph Blue Dream, which became a chore to bring along while on campus.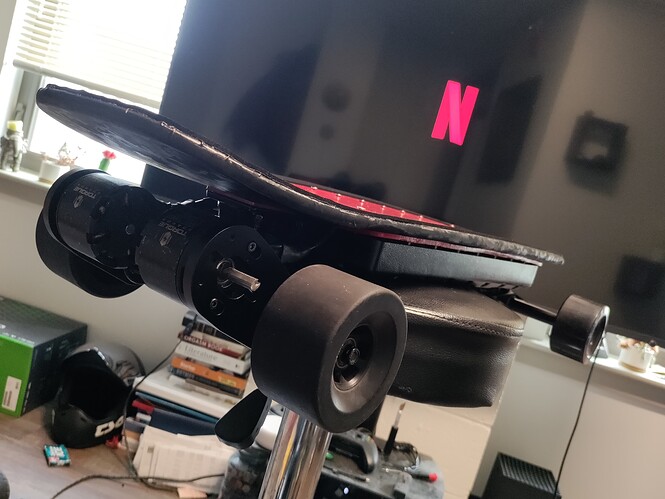 This 31.5 inch "speed-tail" is 9.75 wide, has a 25 inch wheel base and is 13 inches wide at the wheels.
Current parts include:
Old School Pig deck
12s2p Molicel P42A
TB 6355 190kv motors
Tenka esc
Mboards enclosure
Flipsky 12" DKP trucks
97mm wheels
Board is a work-in-progress and still waiting on a few parts but figured I'd share now that she's taking shape.