Maybe? They work good as a lip for a minimalist handle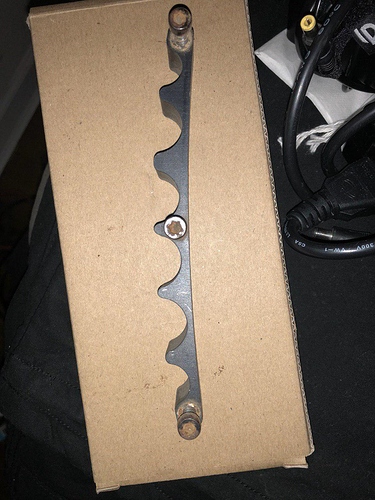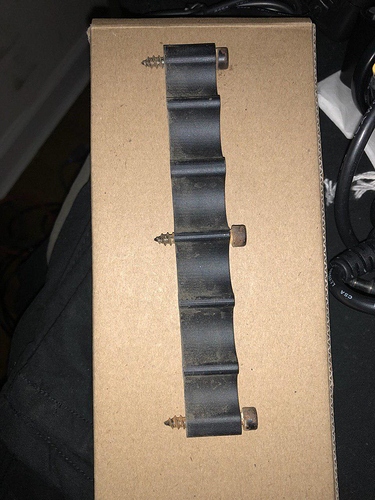 Alien used to make these, but it seems that they've stopped. If there's enough interest, I'll try to crank it out next weekend.
Here is my version of a flipsky dual 6.6 original external enclosure. See thingiverse notes for more info.
And this is a dampener I made to be used with Evolve Supercarve DKP trucks. This helps give feedback to the 2nd kingpin (swing arm) while turning or carving to reduce wobbles at higher speeds and provide a smoother range of travel while also protecting the underside of your deck from hardware digging into it.
I have made a separate thread for CAD requests: 3D files / CAD request thread.
Please use it if you feel final submission and request thread should be different.
Trying to design something to place my xt60 chargplug and led push button. Best plase to mount them on my build is on top of tb218 base plate (flushed drop thrugh)… This is what I camed up with.
Thoughts?
Looks nice, how does it mount? I would consider a snap on solution over using the existing holes and hardware on the baseplate.
I have a few different ideas… Might just go with double sided tape… I've used it before on led displays etc. Works very well.
Just finished this footstop, took it for a test ride and it's great. Probably the only person that can use it as-is is @IDEA since my board is modeled after his lol (Restless Mantis deck on Evolve trucks).
Still, I think it's a kinda clever mounting system, feel free to copy or modify it.
Like that, thanks for the share
Fixed the small problem should be all good now.
So I ordered some filament to experiment with. Ignore the PLA, that's for another project
Has anyone used ASA before? Sounds like a promising material. Have never tried the fusion+ ABS before and also I got some CF stuff
This is my offset model for Psychotiller 6 Shooters. It replaces the pulley section that would normally be flipped to create the offset.
This model is the jig I use for gluing 18650 cells. I have used it for welding as well.
Hopefully ill need one soon
This is my Pocket Voltmeter with Pass-Through port. I am using a 2.1mm port but you could easily use a 2.5mm as well.
If you guys want to learn how to design something yourself on fusion 360 then go through this guys tutorials. They can be a bit slow but if you're a complete noob at cad that's probably a good thing.
Also if you claim as a student or independent as a non commercial user of 360 you can get it absolutely free.