I'm once again in the market for freebord bindings, has anyone got anymore sells?
Good question. They are for my summerboard and I have these padded sock things that probably wouldn't fit. Also currently don't have a source for the plates
I have plates if you decide to go with yobis
slight derail but I'd love someone to link me to the metal profile things… I couldn't find any in Europe, but my google-fu is bad

This but in Europe
Here is what I just bought from Greece, and the ends are already M6 threaded.
I 3D printed the 2525 extrusion first to ensure it was a good fit, and as expected, it is.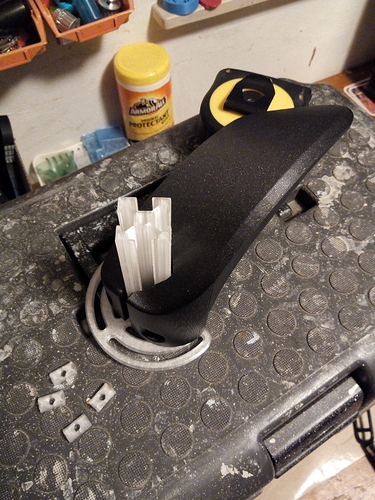 awesome !!! thanks heaps! are those the v3 bindings? they look dope.
Since we are at it… do you have a link for the slide in t-nuts?

Yes, v3 and I like the fit so far, but all I've done is dry fit as I decide if I should pay more for shipping then the bracket itself from @glyphiks
As you know, 2525 is not popular in EU, so I couldn't find anything smaller than qty. 50. I bought these for 2020, to see if the fit is good enough, but haven't received them yet
Can I buy your YOBI plates?
I'm in Aus, where are you? I'm selling for 20aud plus postage.
I'm in the USA so it probably won't work out. I found someone to do it locally for $26 so I'll probably just go with them. Thanks for the offer though.
Yeah that'll be heaps.cheaper

I have an unused set if you can't find it anywhere closer and are willing to pay close to retail plus international shipping?
I appreciate that but if it comes to it I'll just get some white ones
Was wondering why you don't just order from Freebord?
Cos freebord aren't shipping anything, they sold all stock whilst they wait for their new stuff as far as I know
@PixelatedPolyeurthan I received the T-slot nuts I linked above much quicker than their estimation of July, and the 2020 size works with the 2525 extrusion I mailed you.
You are amazing, thank you!
Are they M5 or M6, I forgot

Beautful.
Anyone got any freebord bindings though?

@PixelatedPolyeurthan your choice, M4/M5/M6. I went with M5
@Lee_Wright no one's come forth yet, so consider our YoBis derail a form of solicitation to bump your search.