Hi ! I need advice for optimize my build who ride like a charm but the big center box is pretty massive and i search solution for downsize it and put a vesc heatsink in.
I have tried to put a chinese heatsink on the top but bad idea and i put a aluminium piece for fix the hole
If you have some ideas or picture for inspiration, i would :
-weatherproof box
-openable box (for lipo charge and balance)
-all in one (lipo+vesc in the box)
-most little as possible
-vesc heatsink for keep it longer
My actual setup work fine but vesc often hit 70°C and have a lot of lost place in the box, it's a 609 underwater on silentblock between box and deck, many time i'm looking for something new (like the 409 box) but can't find something good.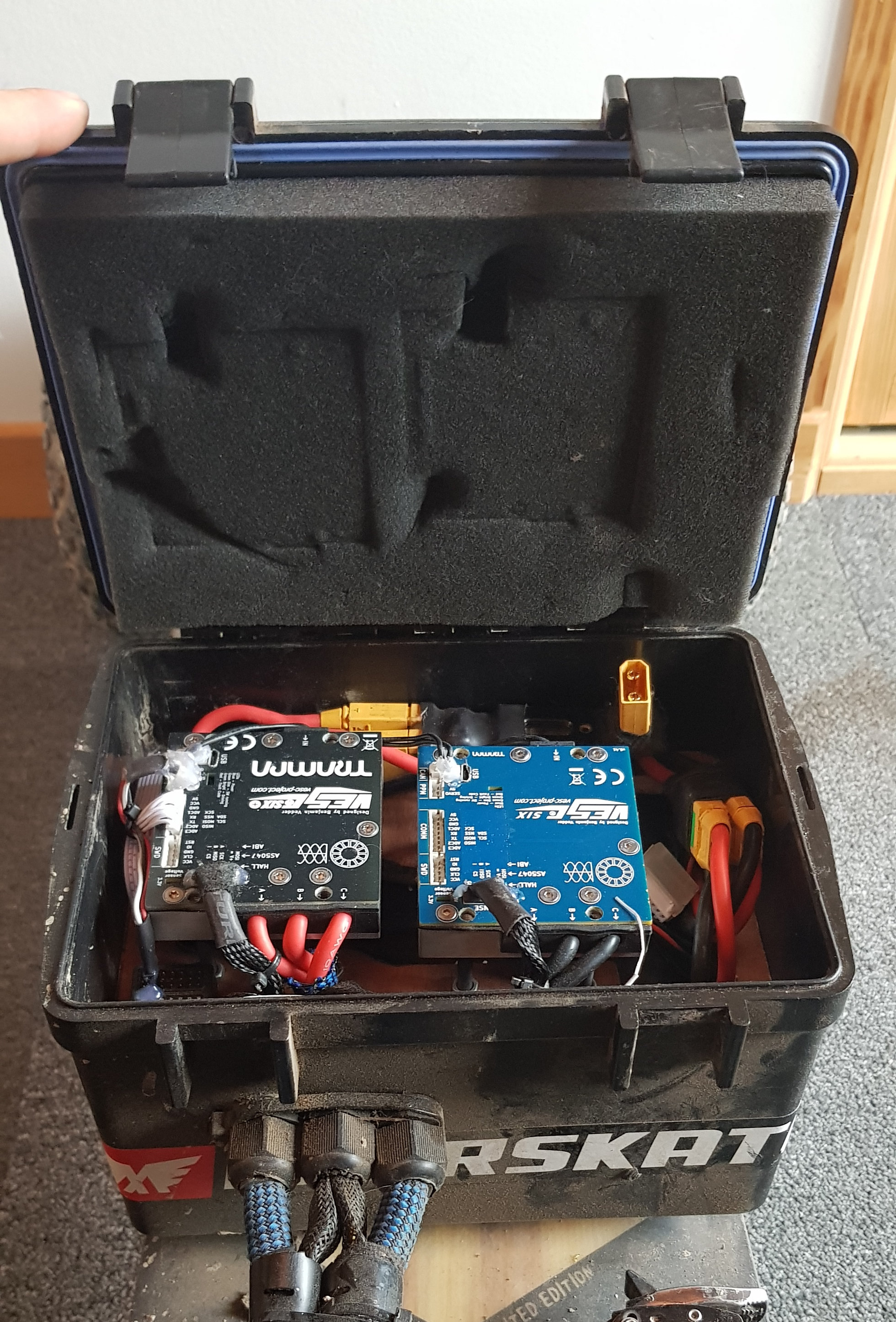 Thanks for reading