Hi all,
Since we have been working alot on this project and we are now almost entering the testingphase I would like to share our current progress with our upcoming MK1 DIY Kit.
First lets list the parts that will be part off this build:
1 x MK1 Kevlar/Carbon Deck with built-in battery enclosure (magnetic lid) (In progress)

The core of the deck will be a closed celstructure foam with 2 Bamboo reïnforcements running of the whole length of the deck (Bamboo 100 x 980 x 3mm)
The skin will be comprised out of 3 layers kevlar/carbon fiber 210gr/m2 Aero quality
1 x Remote Control Flipsky VX2 OLED with wristwrap + UART receiver

4 x Bergmeister 147mm wheels + 4 x Bergmeister hubs + 8 x NSK 608 Bearings
Thanks to @haggyboard.timo

We were looking for the right wheels and tires for a long time but after carefull deliberation we are happy with our choice of the Bergmeisters.
2 x Boardnamics precision 220mm hangers stealth edition
Thanks to @Boardnamics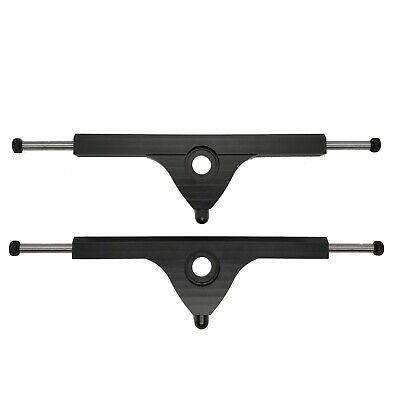 2 x Boardnamics Motor Mount with Idler Tensioner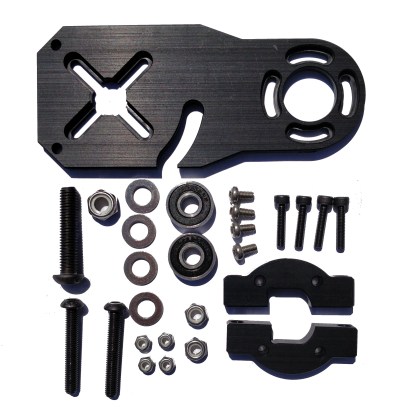 2 x Caliber or Paris baseplates (can be chosen)

4 x Riptide Krankz (or WFB) bushings with choice of hardness (still need to decide after testing)

2 x Riptide pivot cups

2 x Riptide tunnel risers (with color choice)

2 x 15T steel motorpulleys 8mm
2 x 55T wheelpulleys for Bergmeister wheels
2 x HTD5-15mm Belt
2 x Flipsky sensored 6374 190kv 3250W brushless motors with 8mm shaft

1 x 12S5P Battery with Samsung 30Q cells and integrated BMS 80A (in Progress)

1 x Flipsky Dual FSESC 6.6 Pro Plus 100A single 200A Dual

This will become a Plug & Play Kit for our customers after we have done an extensive testing (minimum 750km going through several charges).
What are we doing now:
creation of the user manual
sorting out the packaging
Battery regulations
looking for a decent charger for this kit
I am aware that regarding parts there is alot going around and personal choices may be different for some people here.
We also have to keep in mind the pricing of the parts (with margin) and delivery times for our customers.
So if you prefer other parts above this build thats fine, if you have positive input please dont hesitate to let us know and we can look into it.
Pictures coming soon and I will keep this thread updated with our next steps