Hi guys!
I have recently done with a custom board I made. The purpose was an integrated drop down low ride board.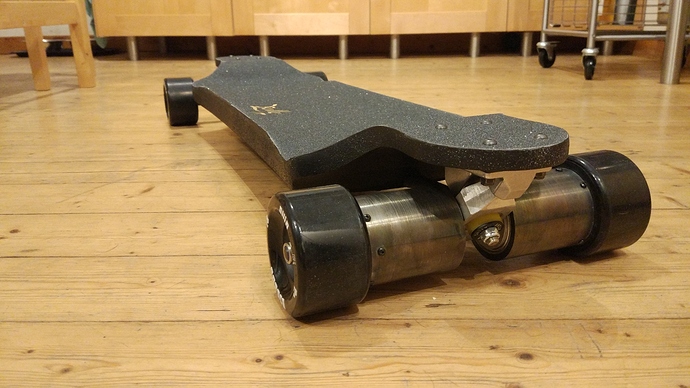 Currently running 90mm wheels with about 10mm gap. It will be fine but probably nicer with a bit bigger wheels. I don't want to go for 110mm. I am currently riding them i my other build, but I want something quicker for this deck.
So my question is. Is there something good out there in that range with kegel core? I know of a company that started to make 100mm wheels BOA style but I can not find the name anymore. Or better. Do you think we can convince Orangatang to make the caguamas 100mm version? I just got the blue one and I never felt a softer wheels. Plus they look amazing so would be nice to have a bigger version of it.