Hey Guys,
i just wanted to share my results of casting my own wheels. I was inspired by @visnu777. Next mold will be completly closed, since i wasn't sure how it would turn out i kept it open to see how this stuff behaves. But i am amazed how easily it got into every corner, but it was probably also because i made sure there are no 90 degree angles in my design. Anyway here are the pictures. Still some flaws in it but ok.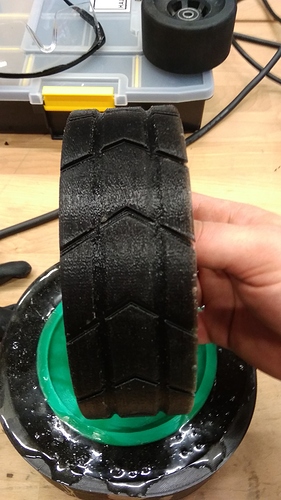 So what is left to are to mill my Hubs, but in the meantime i will print some hubs and use them.
Edit: These wheel have 160mm diameter. I want to recreate a soft ride while also having the good properties of Polyurethane.