Bit bored so have ordered some parts to do some fan cooling for the Focbox unity with temp based auto on/off so not to have it on all the time and drain the battery.
Basically, the idea is to use a step-down 12v converter straight from the battery and use a thermal switch that can turn itself on and off depending on the temperate of the heatsink on the unity.
here is what I have. Two fans 50mmx50mm each. Just going to use thermal glue or double sided thermal tape to attach to the bottom of the unity heatsink.
The step down converter
This is the switch I am going to use
Just not sure which one to get with regards to temp on/off. Here is the chart. I like the one which turns on at 50c and turns off at 35c but open to ideas.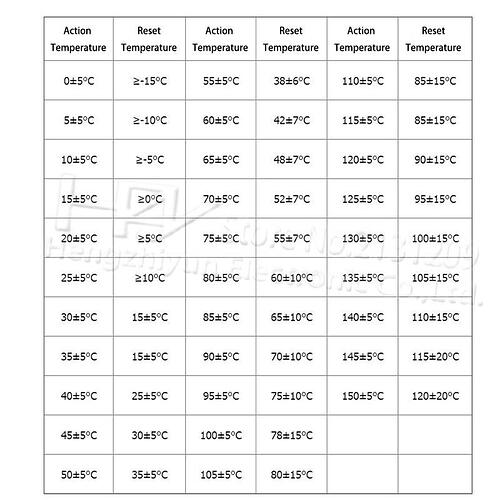 Here is the bottom of the unity
The fans should leave enough space at the top to screw the temp sensor in one of the top two holes.
I don't even need this. I am 65 kilos and cruise at 18mph. LOL but its either this or another grand on a new board. I am feeling the itch to do something.