Hi Everyone;
We've had a double scoter for ten years now, it's a blast to ride. But now we want to do electric.
What the scooter was:

This is mostly plywood, but a sold oak 3/4 stringer is under both trucks. Also a 1.5" plywood strut on each side. The board has cutouts to prevent wheel bite. Wheel are big zig, 77mm if I recall correctly. Trucks are Indy 159mm.

This is a cross section, but does no show cutouts.
To electrify…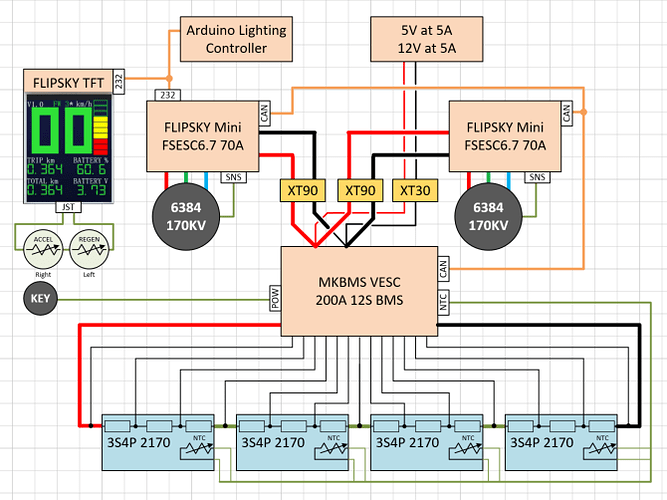 Two VESC are used as the motors are at each end. Two people on a scooter broke many truck bolts, but never an Indy truck (whew!) Also, the two motors will be facing reverse direction. This allows max reinforcement up to truck to prevent sag.
Wheels are likely going to be 97mm Abec 11 Flywheels (genuine, I've had them for years).
I plan on hogging the deck to 1/4" (6.3mm) thick at the wheel bite locations.
Your thoughts???