Hello everyone,
Today I wired up my electronics and configured my dualFlipsky 4.20 Vesc with the Vesc tool free version.
As you can see in the video below there are 2 x 5065 BRH5065 200KV motors. Problems are:
one motor is spinning sooner than the other
I also saw that when I hold the throttle in reverse (braking) after stopping motors begin to turn reverse. Does someone know why?
Video:
I uploaded the newest firmware and tried looking at different settings but nothing worked. Furthermore, I connected both of the hall sensors of the motors (see picture below), but in the Vesc tool it still shows sensorless, could this be the answer to the above problems?
Vesc tool feedback:
Connection of hall sensors: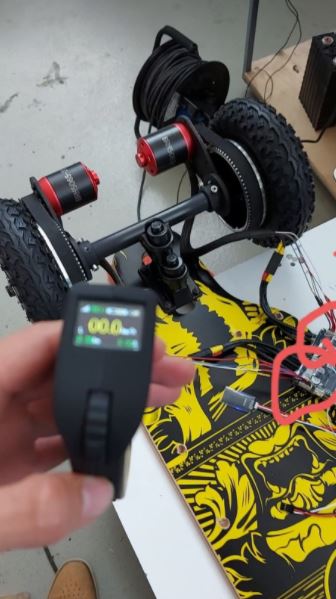 Thank you in advance for your time and help guys.
I appreciate it.
Regards,
Mad Scientist