Yes, only the deck is gone.
Oh shit. And I don't wanna lowball you because I respect and admire your work and everything you do for the community. If shipping is over $50 then I might have to pass

Yes, shipping will be US$ 50 but I'm willing to cover 50% of shipping just to let them parts go to a better place
As long as it's under the brand new cost of $135, I'll take them off your beautiful hands

USD 200 for both sounds reasonable?
UNLESS @torqueboards is gonna have some deals on Friday… is it okay if I wait until then?
We should have a small discount on motors on BF.
Oh, I have maybe a friend who is interested in everything
The motors are gone as well

How much for them superstar hubs? Got pics? Thanks
BTW I'm going to be selling the electronic box as well.
Contains:
12S4P Battery pack
HS11 SS enclosure
2 Enertion Foxboxes
1 Antispark Switch
1 Charge port
No BMS (cells perfectly balanced)
US$ 400 plus shipping
Shipping to USA US$ 50
Shipping to EU US$ 70
The battery has
I'll post pictures in some minutes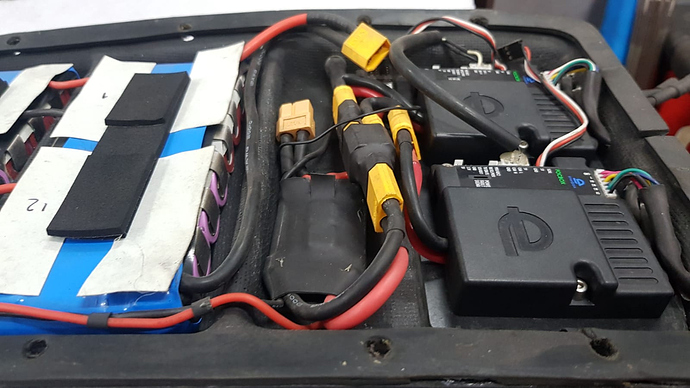 THATS SUCH AN AMAZING DEAL WTF? for $400 someone snatch this up
You should snatch it up

already got an 12s8p on the way

but seriously, the focboxes alone are worth $200 so it's essentially a $200 12s4p and free enclosure
Yeah that's a sick deal. And whomever buys it surely gets dibs on what remains of the Kaly drivetrain
What's shipping like to
San Diego, California 92127
It's a valid question. The man needs to know a second time
if I had to guess, shipping it from lima to san diego will cost more than $50. alan is covering the cost of shipping in excess of $50 to move the gear out of his garage