I'll provide the mold, is there anyone who can provide vacuum forming services for making enclosures?
I would also like to know this
I'd like this too, Psychotiller was cool enough awhile back to let me suggest custom bits a few times. I'd thermo form my whole naked body for the best ever jello mold ever if the process wouldn't maim me.
@Venom121212 was playing around with it, not sure how big you need though
Currently only doing bath bomb molds on a vacuum former made out of scrap wood and a shop vac so size is tiny. I've been really considering making a deck sized one though.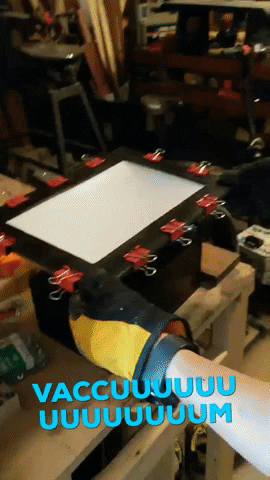 i used a big vacuum bag used for clothes. Epoxy didn't stick at all to the bag and was reusable without any problems.
I would pay money for a "you send us a buck, we send you back the buck and an ABS enclosure" service

me too here !!

sorry for the cross-forum-topic
How did it not stick? and link?
@mishrasubhransu We can work on that together

I used this Epoxy. You can switch the page to english.

and just a regular bag for 2€ from the store.
I'm not sure I know what kind of bag you mean.
Are you referring to a normal bag from the grocer?
yep, the bags sold for storing clothes in a vacuum.
probably talking about something similar to Visqueen, the heavy shit at construction sites. I use that when pressing decks because glue won't stick to it. And West Systems epoxy also peels right off of it.
Thanks! I actually use those bags for traveling lol