Im gonna try it when I receive mine. I expect to have to make a custom mounting plate.
Order without housing and baseplate possible?

Absolutely. The current design is to keep the assembly easy such that even I can do it.

I'd like a single PCB design in the future. Reducing the thickness is more complicated than just making the electronics thinner. The buttons would have to be done differently.
The fact alone that you're using a metric ruler makes me want to buy it more.
Damn thats some sexy 2.2cm
Light to medium rain should be ok out of the box.
But if you want to hit puddles at speed or ride in down pours you need to do a couple extra steps,
make sure no fluid can leak up through the base plate or hole for the data cable.
And
Apply a thin layer of silicone between the base plate and Davega housing to form a gasket. Or cut a thin sheet of rubber to do the same.
These are the only locations water can get in.
It needs to be 100% waterproof for my usage so it's designed that way. I also coated the PCB's for extra piece of mind.
These pics are without the two sealing steps above although the PCBs had some coating. I think a few drops might have got in. Still recommend sealing the bottom though.
Does wearing crocs help with waterproofing it as well?
It's a must unless you have a dehydrator for your shoes.
These will be on the way to the new owners shortly. That's all I have for now. More will be available in 2-3 weeks.
I've been waiting and following this project since like Oct. 2018. I got impatient a couple of times and almost purchased a Photon display then the "Flip-thingy". I am so glad I waited. lesson learned…always support the esk8 community.
That looks like the core group of esk8 tech addicts right there

Look, I'm the one.

Stoked, Should look freaking sweet on my new Evo build!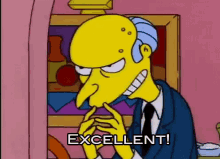 Thx @LR-designs for the extrem testing !!! I will make the same, can I ask witch coating you use ?
I can't wait!
Wonder if I made the right choice with raw instead of black, won't know until I install it. Either way it will look good though and be nice to have easy to see telemetry.
i said the same thing about the black…when i saw the raw…lol
Both look great. The black is more finished. The raw has some minor scratches from machining but it looks as solid metal at first sight, which it is. I'm also still deciding which one I like better. You won't make a mistake with either.