@davidzshackelford created these marbles Blue Caguamas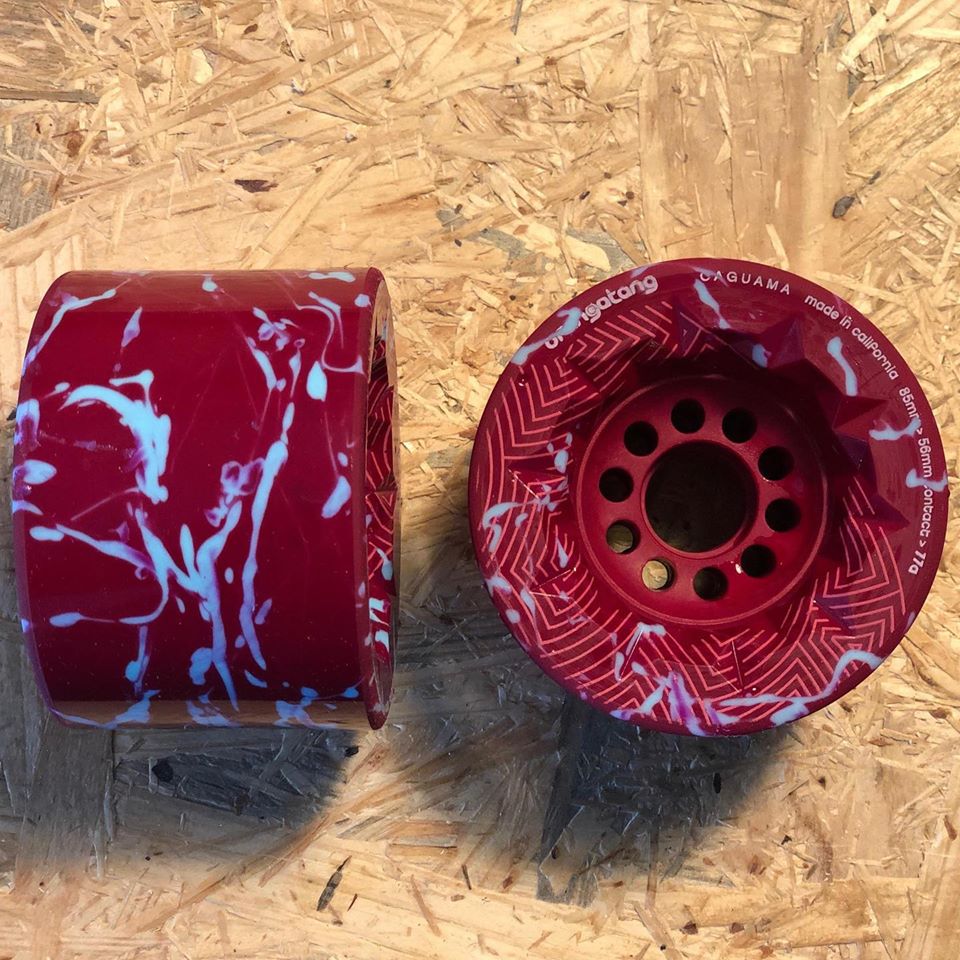 How??? Or is this smoke and mirrors; dyed red and then hydrodipped with a bit of white paint, which will instantly tear off?
I don't know if the white is supposed to be there, or you just really liked it

He said it's hot glue that caused the effect. He just laid it on top the wheel when he submerged it I guess
Oh, that's not white, that's the original light blue! I see!

lol that's the best way to describe the feels
I'm really digging that look
Yah! It's pretty awesome. I could see other combos working just as well.
Glad you like the gif

That's interesting about using hot glue to keep the original color. I'm guessing the dye dip can't be too hot though. I'd like to see someone hot glue a tread pattern on the wheels and see how that turns out. Like a poor man's Harfang. Or better yet dye a Harfang wheel, but fill the treads with hot glue first. That sounds interesting.

not a bad idea either!

I do this with laccrose stick heads all the time, theoretically you could do 3 colors.
Hotglue
Dye
More hotglue
Dye
Those look really nice. Can you share what dye you used and a brief description on how to color wheels?
Hot glue prevents dye absorption there?