Looking for some of these wheels. Would prefer something with light use and in the USA. PayPal ready.
I've got these in a box somewhere that I haven't unpacked since my move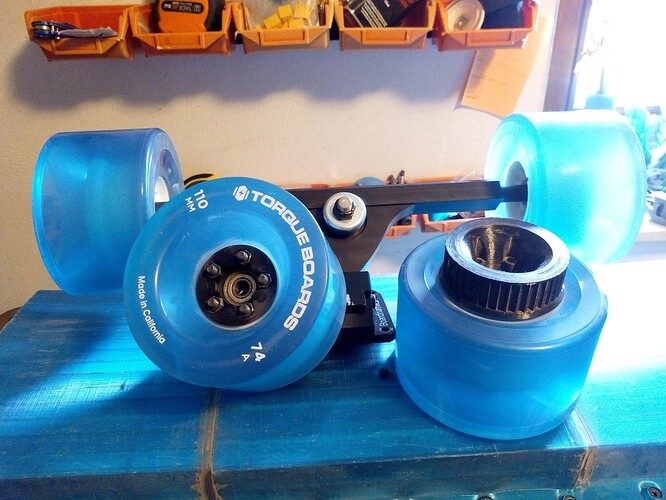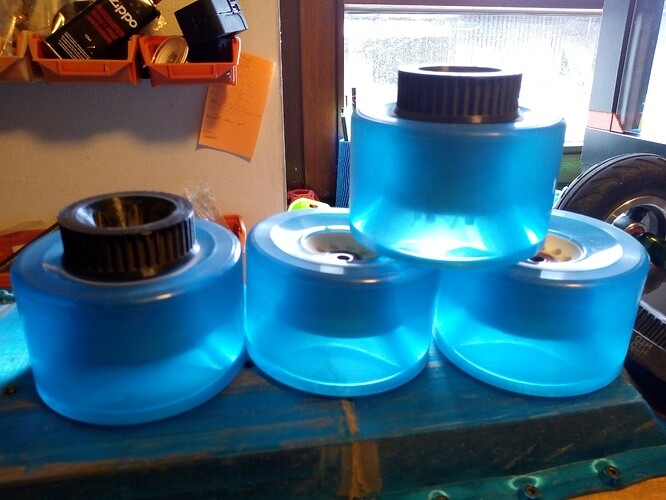 In fact, they are with a whole bunch of parts I need to put up for sale. Now that Im done with my Haero board build, I don't want to ride anything else.
Nice! I'll send you a PM. There is probably a chance that you have some other parts I could buy.
Ok, I'll find them tomorrow and post current pics, but I'm done with PayPal and boycotting them. so funds will need to come some other way, like google pay or Apple Pay.
I'm searching also

74A were never manufactured in black
@redeye Damn hoarder! (I can call you that cause I am one) Depending on what you put up for sale, I'd be interested in the Puck, Robogatchi, and maybe Metro hubs & pulleys.
And just to clarify….110s are gone?
Is that a lone matrix 2 truck top right?
I'd be interested in the set of new wheels + hubs and the OneWheel!
We can talk about a drivetrain that my esk8 club is looking for!
If you got any motors 170kv or lower I'll buy

That's just the puck shell, but I'll be selling the robogatchi, and pulleys. I'm holding onto the metro hubs to hot swap slicks for knobbies on my Haero build.
Not yet, but OP needs to decide soon.
Sure is, with ATC mounts on it, but it is bent. I still road on it bent, but until my replacement arrived.
I have 2 dickyho motors on my first build, and those are 190kv on my second build.
I'll work on catalogue my everything and get a sale thread up this weekend. With not using PayPal, what is next preferred? Venmo? Google Pay? Apple Pay? I was even thinking of accepting Amazon gift card as payment.
Nvm lol. Trying to find one not bent to replace my bent one. Thanks though bruv