I've got a Gudereit LC-30 (evo?) Bike that i want to turn into a hub drive, preferably front drive because i then don't have to mess with gearing shit in the back.
The bike doesn't need to be super powerful, just needs to get me up some hills and push my lazy fat ass a bit faster than i can pedal.
Plan is: use my old batteries, a single focbox and metr to limit speed if popo is near.
What I need: a reliable ebike hub motor and a throttle. Motor does not need to be sensored as i will pedal to start anyway.
Edit: needs to be brake disc compatible
I prefer a thumb throttle over twist.
Lemme know if you have something (possibly from the Bafang clearance motors from 1 or 2 years ago?) Not sure how they held up. @Venom121212 didn't you have one/your wife used it until she didn't like the ebike?
The bike in question: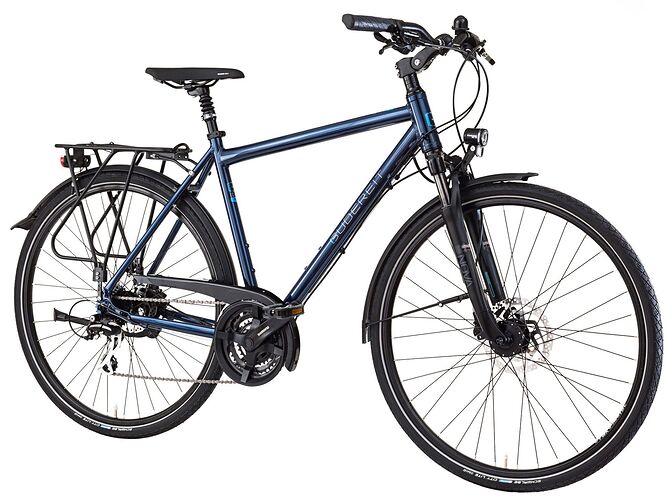 Front fork:
Also, if you have any objections about my decisions, please let me know.