Hi all,
Been a lurker on here for a few months, think its time to share my build.
Not all eboards are going to be pretty, This one came about from me wondering what to do with a pretty tired old kite board. Should i put it on ebay and hope to get £40 for it? or shall i have a bit of fun?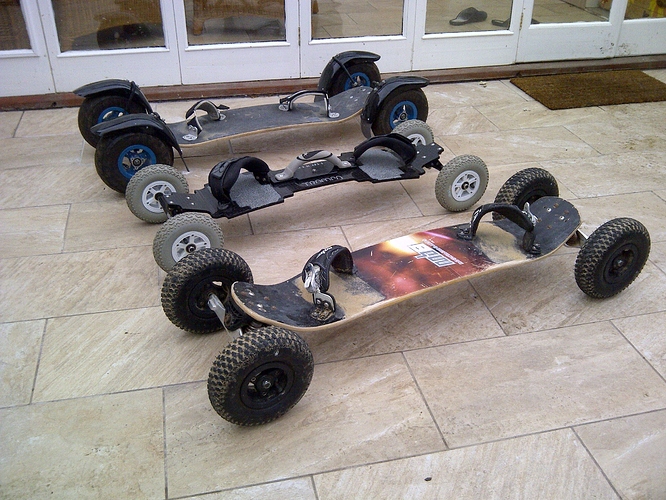 even back in 2013 the mbs was starting to look scruffy.
The only electric mountain board i had seen previously was on the old surfing dirt forum a few years ago. i had no idea this whole new community existed.
so the journey started, found a controller on ebay , one of the dickyho type ones. i really didn't know any better but it turned out to be surprisingly good.
Then back to an old familiar place, the trampa website. where i discovered that E-mtb's are actually a thing!
New springs and dampers ordered and pulley wheels to suit the pr1mo's and a handy link to hobbyking where sk8 149kv 6374 motors and a couple of 5s lipo's where ordered.
time to build.

Refurbished the mbs trucks and hangers and as i didn't know any source of motor mounts for mbs truck i decided to make my own from a sheet of 10mm thick alu. went ok i think.