This one is gonna be probably the biggest pack ever seen connected to an esk8 on this forum, but I finally got it.
a 5,3kWh battery module from a BMW i3.
There's 8 modules in the i3, each 12S, connected in series for 96S pack.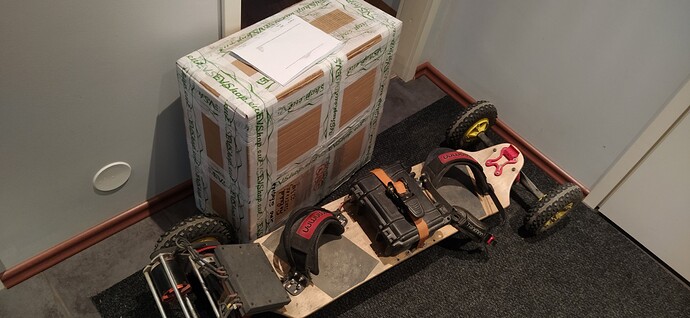 A healthy 32,4kg in the packaging

There it is.

I'm gonna be using it for my 2000km+ adventure journey into the arctic circle.