Usually the desk is hidden with electronics and the couch bears the the weight of many tools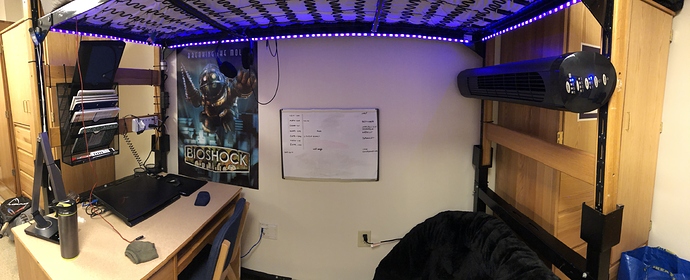 Far more skateboard work then school work was done here
Currently cleaning my yard and shop post pics tomorrow when it's done
Hey, I have a .gcode file for you
Will it make the most of the printing height ?
I don't know but it will be best if you printed the part in pink
You made that jig quickly?
It is just PVC and vinyl tubing. I got a bunch of elbows and tees and such and some pieces of tubing and tried a few setups till I liked one. Cut the vinyl tube and slide on. It took a couple hours. A DeWalt angle grinder with cutting wheel made short work of the cuts. After a drill probably the most useful hand power tool.
One thing I'll recommend is the crossbars on the bottom with the vinyl tubes. The stand is easy to move around but won't slip with any weight on it. You can probably tell I am better at building things than taking pictures.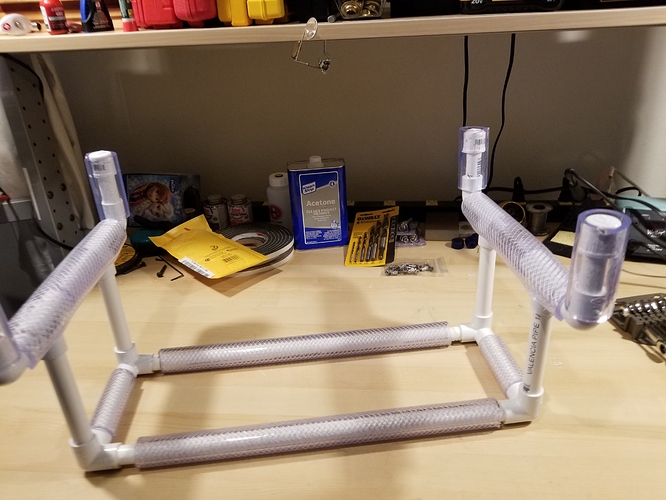 I regret that I have only one heart to give.
It is better to go with Mason jars for your piss bottles. The edges of those plastic bottles can be sharp.
So far it is about 50/50 whether I click the correct reply button. Old dog /= new tricks.