Hello everyone,
I'm hoping to offer my funny epic fail story in exchange for some advice.
Last night I had my board on the floor by my desk to make some small tweaks in the VESC. Once done, I unplugged the board and set the micro-USB cable on the desk. As I got up, I bumped the cable. It fell off the desk, onto the board, and came to rest precisely on/in the charging port that I stupidly forgot to close. Two or three sparks flew and I immediately pimp slapped the cable. At this point there was a 3/4" flame coming out of the charging port. It took me about 5 seconds to set my amazement aside and smother the flame. Here is the aftermath: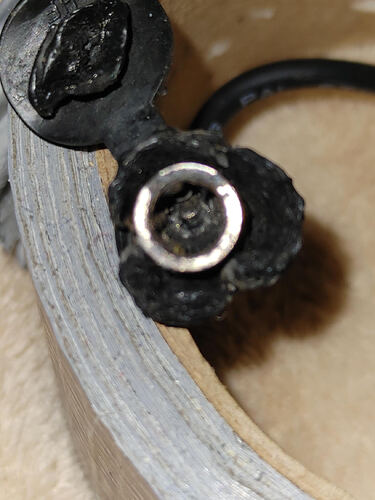 At first I was assuming I would be looking at a new esc and/or battery, but after inspection, I was surprised to find no visible damage inside the esc compartment, even on the rear of the charge port. This kind of makes sense, because you wouldn't expect a 5-second BIC-lighter size flame to transfer much heat past the metal plate into the deck compartment. The VESC is spaced from the metal plate with standoffs as well so I would think it came out unscathed, but I haven't powered the board since the incident.
Here's a pic of the VESC compartment near the charge port
This leads me onto my questions. Any help is immensely appreciated:
What exactly do you think happened? Did the spark originate from the powered cable or the board's battery? (I would imagine it came from the board)

What are the potential damaged components beyond the melted charge port? Since the BMS limits charge/discharge for safety, wouldn't it have protected the battery in this case? Could the BMS be damaged? Are there other potentially damaged components?

If you were in my shoes, how would you proceed? Should I throw a new charge port in it and test it out, or do some components need to be replaced for safety?
Thanks