My Second Build. I wanted something small, portable and more maneuverable than my
Blue Dream , which became a chore to bring along while on campus.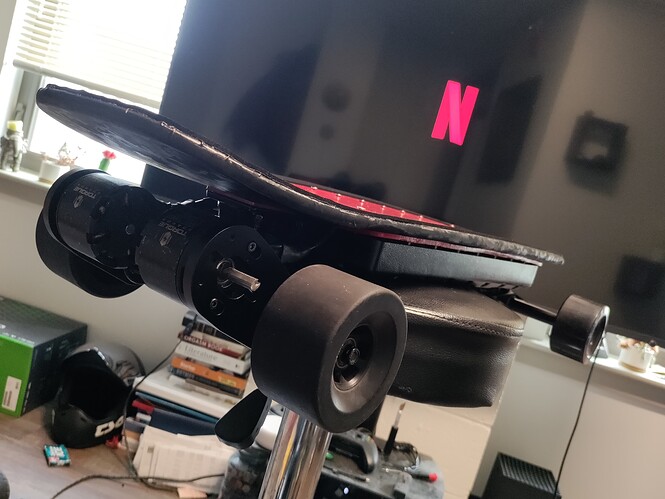 This 31.5 inch "speed-tail" is 9.75 wide, has a 19 inch deck wheelbase, a 25 inch truck wheel base, and is ~13.5 inches wide at the wheels.
Current parts include:
Old School Pig deck
12s2p Molicel P42A
Flipsky BH 6354 190kv motors
Xenith 2.1 esc
Mboards enclosure
Flipsky 12" DKP trucks
Riptide DKP 93a kit
MAD 105mm wheels
14t/40t pulleys
This board is awesome and just fits my needs as a daily driver wether I'm on campus or on bike paths. It has plenty of torque and enough speed for most scenarios but can also cruise at >10mph without looking silly.